21 Dec

Christmas Carers Meeting and Raffle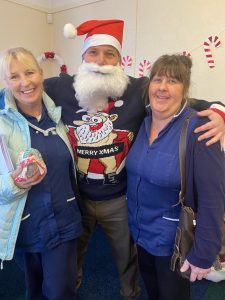 On Friday 16th December, all our Home Care Assistants were invited to attend informal meetings at the Company offices. With the freezing temperatures outside, hot chocolate drinks and mince pies were gratefully consumed in abundance. It was a lovely occasion and opportunity for some carers to meet each other who hadn't yet worked together, and for office staff to spend some time with the carers in an (almost) out of work setting too.
Just over £70 was raised for Alzheimer's Society in the Christmas raffle, prizes included chocolates, prosecco, and mulled wine. All very seasonal!